Mar 31 2016
UPDATE !!! IT'S WORKING !!! scroll down for more info 🙂
A friend of mine got a replacement of his UP! mini CPU board recently and when opening the machine after repair a new CPU board with quite some interesting features showed up: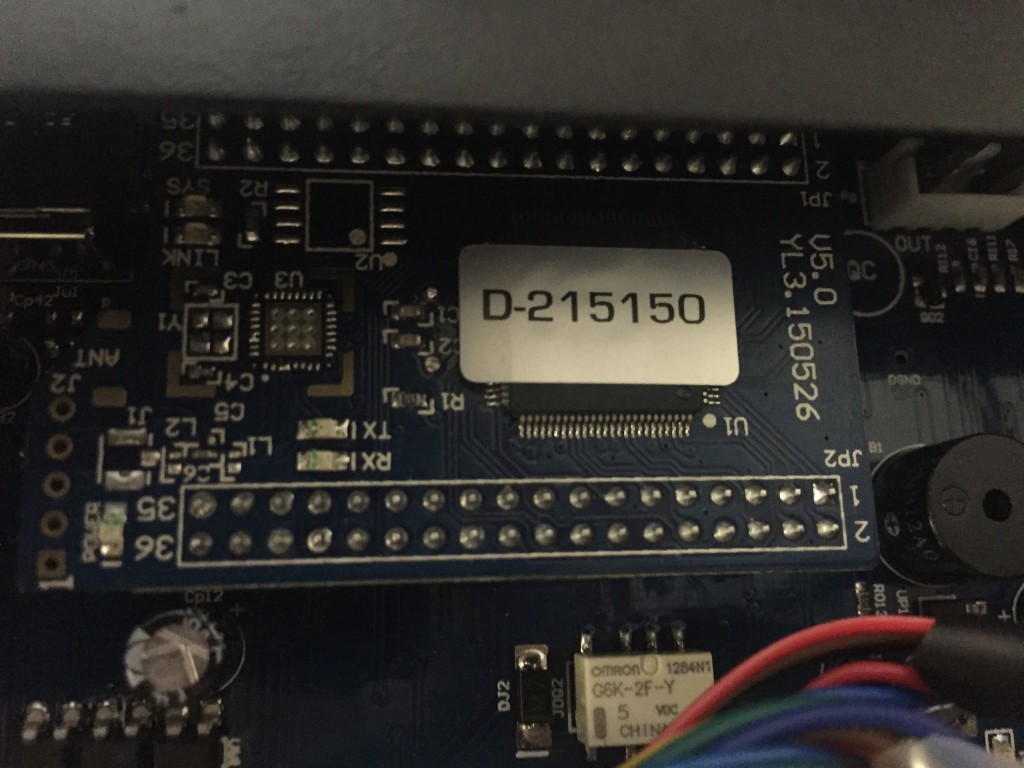 You clearly can see some unpopulated ICs on the left and the silk print "ANT". So what can this be 😉 ?
Looks like this is the new CPU board which will be used in UP! box or Mini2 to support wireless. Based on the footprint and layout we can assume this:
ANT : Antenna
U3: ESP8266 (ultra cheap WiFi CPU)
U2: MX25… (serial flash required by ESP8266, content unknown yet since IC is missing)
RX / TX: Led showing serial communication between UP! main CPU(U1) and ESP8266
LINK / SYS: Led showing state of wireless connection of ESP8266
So how can we upgrade our old printer to be compatible to UP! Studio without even opening it?
Here comes the plan:
take a cheap $10 WiFi router with USB host like the TP-Link TL-WR703N (still available for cheap from some Chinese sources)
change the firmware to OpenWRT
write a small package for OpenWRT which emulates the ESP8266 functions from UP! wireless (looks like some simple UDP and TCP is used to tunnel the standard USB traffic to the printer)
bridge the received data between WiFi and USB
optionally we can add a small USB Hub and a cheap USB WebCam and whatever else you might have in mind
🙂
UPDATE:
I played a bit and it turns out UP!Studio sends an UDP broadcast to the subnet (sending it's own IP address and ports) and expects an UDP response. It also opens a TCP server socket and waits for the printer to connect to it. Most likely the data communication is handled via this connections later.
UPDATE 2: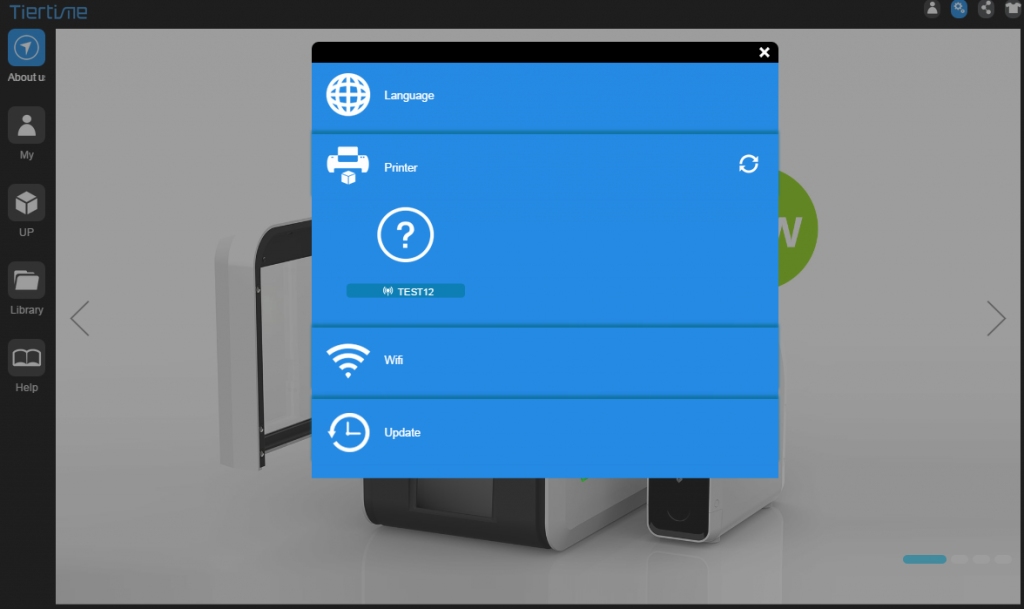 Getting closer 🙂
UPDATE 3:
IT'S WORKING 🙂 🙂 🙂
UP Studio WiFi printing with my UP mini (only hardware required: a $10 TL-WR703N)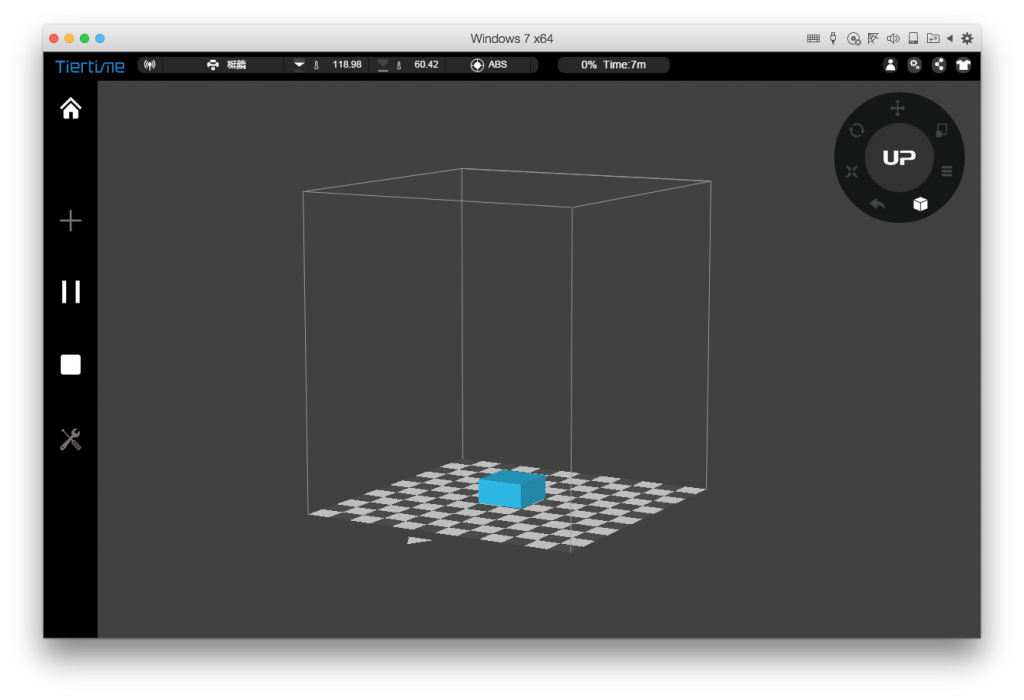 The project needs some cleanup before publishing. A real WiFi enabled UP would be nice to fill in all the structures properly.
Now my printer name just get's some traditional Chinese "DEFAULT" (top left in picture)
UPDATE 4:
Tested with the new iOS APP from Tiertime and confirmed working. The app seems to be in a very early stage…